Mumbai Mirror
https://mumbaimirror.indiatimes.com/entertainment/bollywood/satish-kaushik-is-now-25-kg-lighter/articleshow/62955001.cms
Satish Kaushik is now 25 kg lighter

Actor-filmmaker Satish Kaushik had been battling weight issues for years now and finally having shed 25 kg is fit to play with his six-year-old daughter Vanshika. He's also signed half-a-dozen big films as an actor, including Shaad Ali's Soorma, Ashu Trikha's Veeray Ki Wedding, Yamla Pagla Deewana 3 with the Deols — Dharmendra, Sunny and Bobby, and Vipul Shah's upcoming Namastey England. He admits he hasn't felt this energetic in a long time.
Prod him on how the miracle happened and Kaushik informs that he discovered a doctor in Los Angeles, Christian Middelthon, whose prescribed diet helped him lose all the flab. Industry colleagues also inspired him. "I didn't have a medical problem but even long walks at airports had become a problem and that would upset me. My energy levels had dipped after working without a break for 40 years. But today with the kind of films being made, you have to be fit to be seen in the same frame as GenX actors," he points out.
Producer Guneet Monga who has lost a lot of weight too put him on to Christian while buddy Anil Kapoor would keep urging him to eat healthy. "Sonam would also keep nagging me and finally I decided it was time to fall in love with myself," Kaushik smiles, adding that his biggest reward was when he went to Dubai recently and could run around with his young daughter in the park. "Now, if I feel tempted to eat something unhealthy, she stops me, saying, 'Papa mat khao, dobara mote ho jaoge.
Kaushik adds that now it's a ritual to walk for two hours every day. He has also completely cut out sugar from his diet. "People don't recognise me anymore," he beams, pointing out that he had come to Mumbai with just Rs 800 in his pocket. "It was tough to get into movies but I did it successfully. Now, I have passed the weight-loss test. It's all about making up your mind."
So Suzy Says
Viking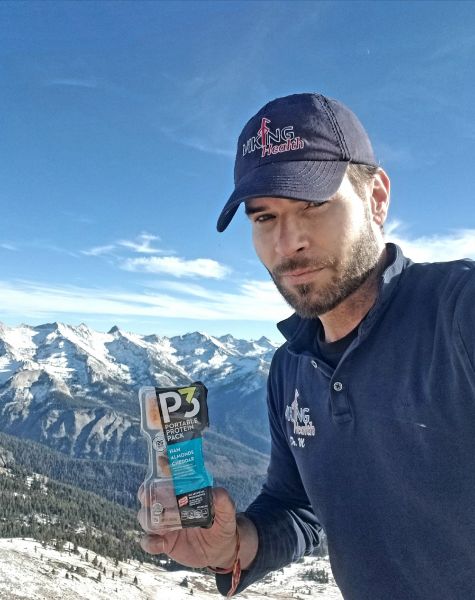 Dr. Christian Middelthon's Viking Health site has all of the resources needed to keep your weight loss resolutions. Viking Health has helped hundreds of patients lose weight and improve their health, wellness, nutrition and appearance. Some patients who were taking medication for blood sugar, high cholesterol or high blood pressure have been able to reduce their dosage, or come off their medication entirely. Happy, Healthy New Year. So Suzy Says.
Beautyundercover

https://www.beautyundercover.com/2017/04/breakingbeauty/8-secrets-to-successful-weight-loss/
8 secrets to successful weight loss
A fad diet is a stylish weight loss plan which promises dramatic results, but typically delivers only temporary results. Many of these programs are not healthy and actually can be harmful to your health. Celebrity nutritionist and weight loss coach, Dr. Christian Middelthon, creator of The Reboot Diet, takes a different approach to the dilemma, but reminds us that common sense is often our best friend. Reboot is a twelve-week weight loss program that combines a very low calorie diet with dietary modifications, all natural, customized nutritional support supplements, and weekly doctor supervision. Here he outlines eight secrets to a successful weight loss plan:

1. SKIP BREAKFAST — Skip breakfast if you want to maximize weight loss. "Set aside conventional wisdom that breakfast is the most important meal of the day and opt for the more common sense philosophy that after a night of fasting, you rise from sleep, begin your day and jump start your metabolism with some physical activity," shares Dr. Middelthon, explaining, "After not eating for several hours, your insulin level is very low, and this in turn allows you to effectively burn stored fat for energy."

2. JOURNAL — According to Dr. Middelthon, "Awareness is key to successful dieting." Measure your food occasionally to ensure you really know how to eyeball proper quantities. You'll be surprised how much more you are eating without being aware of it. "Keep a food/feelings journal to help pinpoint awareness of emotional eating which can thwart your progress—not just in tough times when you are stressed, angry or depressed but also when you are happy, triumphant or celebratory."

3. PREPARE & CARE — Preparation is key in preventing impulsive-splurging. Avoid stocking your pantry with comfort/processed/"white" calorie-dense foods such as cookies, chips, rice, pasta etc. "It makes the weight loss process much more difficult because the temptation becomes too available and all those aforementioned foods are downright addictive." Dr. Middelthon recommends setting oneself up for success by filling the refrigerator with clean, healthy, whole-foods only. One trick: "When home from the grocery store, clean and cut up your carrots, celery, radishes, fennel, etc. and put them into containers filled with water so you (and the rest of the family) have easy access to quick satisfying healthful snacks." The doctor reminds us that the kitchen should be a place to turn to only for hunger and nourishment; "It's not a bar or a medicine cabinet."

4. HYDRATE — Water consumption is key to melting fat. Keep bottled water handy at all times. "Everyone should be drinking a minimum of 80 ounces per day," advises Dr. Middelthon. Also if you feel hungry, make sure you are not actually thirsty; thirst is often mistaken for hunger. "Revel in hearing your stomach growl! Instead of snacking, grab an iced Cold Brew at Starbucks or a Hot Chai Rooblos at the Coffee Bean…both are calorie free and literally delicious."

5. UNSWEETENED — If you are looking to sweeten your coffee or tea, remember to use Stevia. Sugars raise insulin levels, blocking the body's ability to effectively burn fat for energy. "Artificial sweeteners such as aspartame, saccharine, and sucralose are toxic to your body and have been linked with cancer," he shares, reminding us to also avoid dairy products and artificial creamers which contain sugar, artificial ingredients, and/or excess calories.

6. VISUALIZE — "Visualization is key in sustaining motivation for optimal weight loss," says Dr. Middelthon. Look at old pictures of yourself, both fat and thin, as opposed to looking at pics of models or people with unattainable bodies. He recommends looking at old pictures of yourself as an inspiration to find the best version of yourself. "It feels good to have control over something in your life, because often life deals you a hand or two or more that you may or may not be able to play. Make this work for you. Failure is not an option."

7. JUST SAY "NO" — Dr. Middelthon warns us to avoid indulging in that first bite; this is the key to not veering off track. "If you tend to crave calorie dense addictive foods, such as pizza, chocolate, ice cream, or chips, it is a lot easier to avoid these counterproductive foods, if you stop yourself from having the first bite and 'waking up' your salivary glands/taste buds," he explains. On that note, "If you hate starting over, stop quitting."

8. REWIND & REBOOT — If you find you have hit a plateau in your weight loss, fire up your metabolism by increasing your calories. "When you have remained at certain weight for a while, your body perceives this as the norm, a 'factory default,' if you will," shares Dr. Middelthon, calling this plateau a set point weight. "If you have been eating low calories for a while, and you have reached a plateau, you need to make changes in order to break this set point. A few days of high calorie intake, is a very effective method to Reboot a suppressed metabolism." He advises immediately following with a period of low calories, allowing the "needle to move again."